We'd like to thank the generous support that we receive from organizations and individuals alike.  Please visit our Donator's Page for details.
The Rocks Village Memorial Association (RVMA), established in 1908, is a 501(c)3 non-profit organization (EIN 37-1566641) dedicated to improving the quality of life in Haverhill by fostering a community in Rocks Village through events, education, and historic preservation of the local fire/meeting house.
Donate Online through Guidestar
Make your purchasing dollars work for us using Amazon Smile and choosing Rocks Village Memorial Association as your charity. We received 0.5% of the purchase price from your eligible purchases.  Go to smile.amazon.com, and you should already be on the RVMA Amazon Smile page.  Thank you.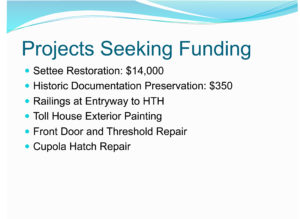 Contact: christine@rocksvillage.org
Sponsor a Settee: We have 10 settees in the Hand Tub House that need refurbishing.  For $1,500, you can have your name on a bench. Sponsor a Settee form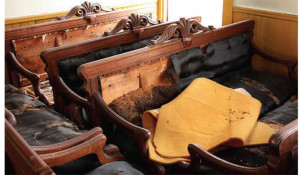 Matching Gifts: You can make your gift to RVMA go even further! Many employers sponsor matching gift programs and will match any charitable contributions made by their employees. Some companies will even match gifts made by retirees and spouses of employees. Don't forget to check to see if your company has a matching gift policy!
In Kind Wish List: