The Historic House pages are under constructions.  Information is being pulled together.  If you have any information to add, correct, or delete, please contact me at Lydia@rocksvillage.org.
Thank you – Lydia Harris
---
" History serves to amuse the imagination to test the passions, to improve the understanding, and to strengthen the sentiments of virtue and Piety" (a quote from John Gage Ingersoll's Scrap Book)
---
Also known as Bridge Street or Highway from Rocks Bridge To Amesbury, River Road land/home owners included the Esterbrooks, Carrs, Osgoods, Burrills, and Nichols just to name a few.
There was a Wharf on the boarder of Merrimac and Shipbuilding activities behind the houses along the river.
---
Wharf Lane, originally known as Swett's lane, was also know as Steam boat landing because the Steam boat docked at the wharf a the end of the street in the XXXX.
---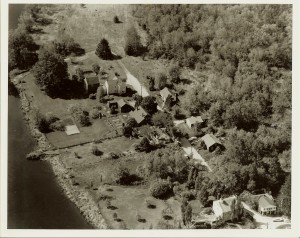 ---
Also known as the path towards Mrs. Chase's, Colby's Lane got its name in XXXX.
The Chase house no longer exists.
---
This triangle of land was there the old school house was located.
---
Amesbury Line Road
18 East Main to 380 Amesbury Line Road
---
East Broadway and Amesbury Line, Old Amesbury Line
791 East Broadway: Kimball Farm see Kimball Family page
787 East Broadway: Gideon George House
220 Amesbury Line Road: Herman Kimball House
53 Old Amesbury Line Road: William George (Amos, Gideon, John/Ann Swaddock)
2nd Baptist Church: Deed 230/119 dated Oct 14, 1822. Sold from W. D. S Chase and Zelenda Chase, William Chase and Abigail Chase to Second Baptist Church Society (Amos George, Benjamin Chase, Cutting Moody, W. D. S. Chase, William George, Nathan Chase, and James Davis)
890 East Broadway or 99 Old Amesbury Road: Chase Swett House